3-year old boy found with 526 abnormally positioned teeth in India.
This is norm for a three year old child to be having 20 teeth.
A young Indian boy from age three had been complaining of discomfort of jaw which led to his parents taking him to hospital where he was admitted. Which he was later discharged.
On the seventh year of his life, his parents took him back to hospital to know why the pain had not subdued. Chemnai , India doctors assumed that from the X-ray which showed growth in the lower jay the boy had cancer.
Dr. Prathiba Ramani from Seveetha Dental college and hospital's head of Oral and Maxillofacial , decided to take deeper look on the boy's condition. She decided to do a operation on the boy's jaw.
During the operation, she discovered something surprising, she removed the 200g sac that she believed caused the swelling of the jaw. After removal, Dr. Ramani and her team discovered another layer underneath the sac.
The team discovered 526 abnormally positioned teeth. After they had extracted the 526 aberrant teeth it took them 5 hours to empty the sac. The teeth ranged from 0.004 to 0.06 inches.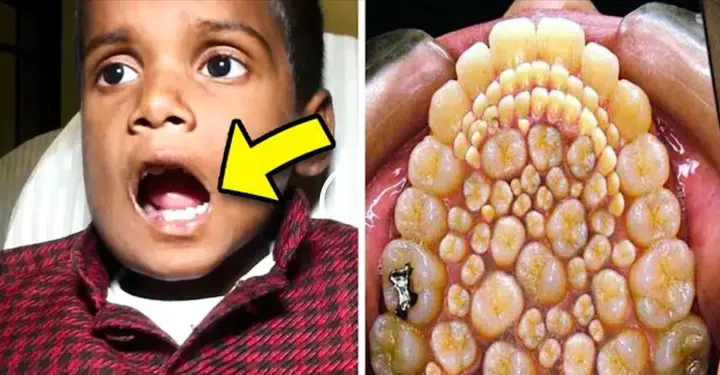 The doctors revealed that Ravindran was suffering from a disease called ' Compound Composite Odontoma'. This caused by genetic or environmental circumstances.
Still it's advised it's healthy to see a doctor annually even if there seems to be no problem with your dental.
@sambazanews.com