7 Powerful Judges that will be determining the fate of BBI .
The famous BBI reggae was arbitrarily arrested by Court of Appeal judges who upheld the Supreme Court's decision that the entire process was invalid.
The appellate court ruled that the BBI's management committee was unconstitutional and that no legitimacy could come out. The court also ruled that it is illegal for the incumbent president to initiate the process of drafting a constitution under the current constitution.
BBI supporters are now ready to try their luck in the Supreme Court where Attorney General Kihara Kariuki and Attorney General Kennedy Ogutu filed an appeal which will be announced on October 4.
The case is being re-assigned to another judge. Philomena Mwilu , Isaac Lenaola, Njoki Ndungu,, Martha Koome, William Ouko, Mohamed Ibrahim and Smokin Wanjala , are the newly elected judges to make the next BBI ruling.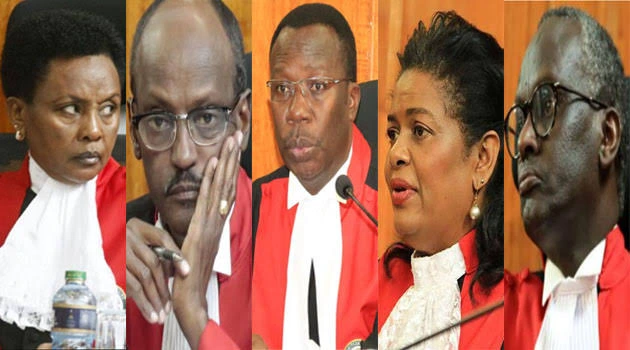 For now, share with us your kind comments on the matter.
sambazanews@gmail.com