8 Lions test positive for Covid-19 in India.
There have been more uncertainties in life since Covid-19 hit. Life has no longer been the same and the planet is no longer safe.
Recently Covid strike India and it has been recording thousands of deaths daily. A higher positivity rate has been recorded also.
It was just yesterday where 8 Asiatic lions from a zoo in India tested Covid-19 positive after developing signs and symptoms of respiratory distress. The signs and symptoms were similar to those of humans. The government tested the animals on 24th April.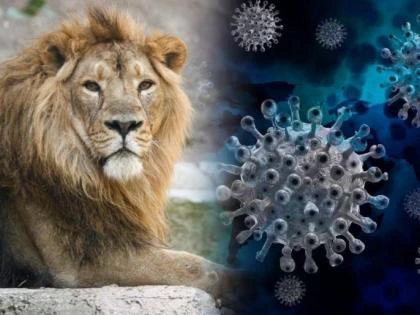 This has led to the closure of all zoos game parks and sanctuaries to avoid the spread to other animals or human beings.
The ministry of environment cleared that through the research done, it's very difficult for the animals to spread the virus to humans.
"Based on the experience with zoo animals elsewhere in the world that have experienced SARS-COV2 last year, there is no factual evidence that animals can transmit to humans any further," the Ministry of Environment, Forest and climate change said.
@sambazanews.com