Amber Ray reveals -she will cover the tattoo of Jimal's name on her back after being dumped.
Socialist Amber Ray continues to create controversial stories and reveals heavy secrets about her ex-partner, Lord Jimal Marlow, after their recent divorce.
The young socialist recently had a question and answer session on Instagram. She told his fans to ask a lot of questions. A fan asked Amber about the tattoo she put on her body when they dated Jimal Marlow.
In fact, Amber Ray wrote the name "Marlow" on her back when she secretly married this businessman.
Amber Ray said she would replace Jimal's name and the image of the dragon. She said she would not remember any of Jimal's memories since he dumped her and they are no longer together.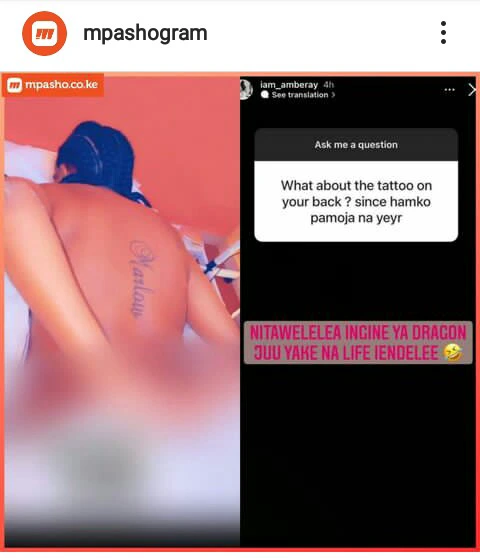 The young girl said she would go on with her life and forget the good times she had in the beginning. Amber revealed that she did not regret the moment they dated, however.
sambazanews@gamail.com