"At least I have my beauty empire, wee uko na?" Betty Kyallo throws tantrum with one of her followers.
Betty Kyallo is the queen of Tv. She is known for her well hosting skills. She really got famous from her K24 show ' weekend with Betty' for bringing on famous artist lives.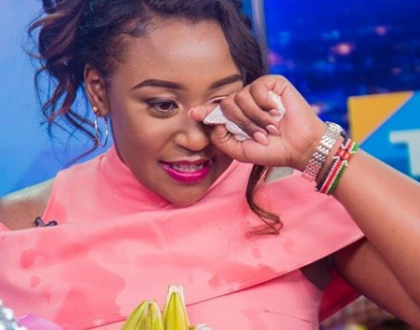 Talking to her twitter account, the soft-spoken Betty flaunted pictures of her beauty shop like she always does.
One of her fans seemingly seems to be bored by her daily antiques , and decided to spit out on her .
The fan told Betty that she uses her photos on her beauty shop like the people uses their photos on memes.
"Wewe ni kama wale watu hujitumia kwa meme. Unatumia picha zako kwa beauty shop yako.' the fan posted.
The statement seemed to hit Kyallo and she dived into the fans comment out rightly. She went ahead to flaunt still that she does her shop and asked her fan what she has.
"At least I have a beauty shop. Wee uko na?" Betty replied.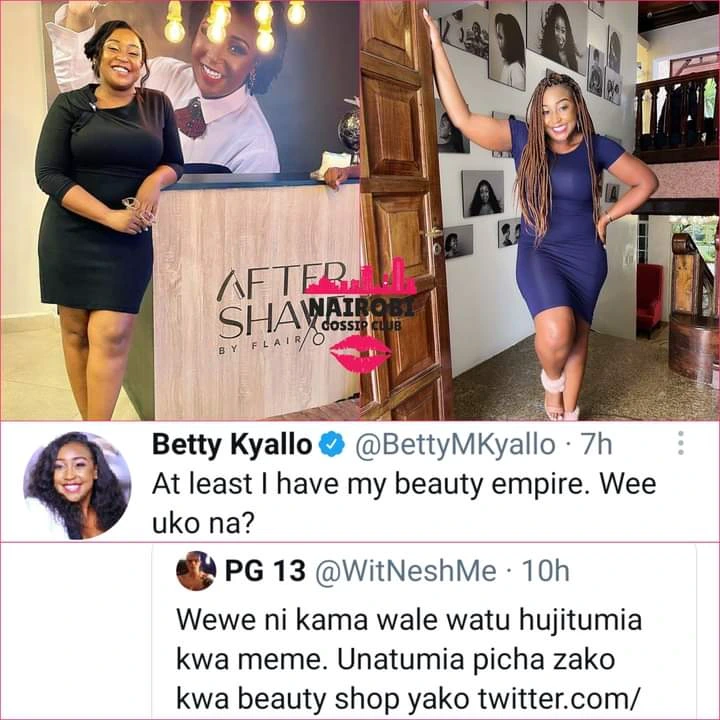 However, it never seemed to end there, Betty's royal fans came to her rescue.