Class 7 students commits suicide due to boyfriend 'dumping' her.
Cases of young people engaging in sex triangles are on the rise. Such cases end up being painful, leading young people to commit suicide. Another suicide case has been reported in the city "Oyugis" involving a. little girl.
The girl, who was only a standard seven student, was reportedly found hanging from a family home in her bedroom. The young girl had written a letter with a pencil explaining why she had chosen to commit suicide. She said that a man called "Otieno" broke her heart but she loved him.
She also said he would "miss him" a lot. It left the parents wondering as they could not even say anything about it. The girl had a good dinner that evening and showed no signs of anxiety until she went to bed.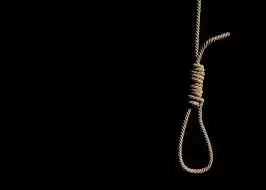 Parents need to take care of their children and make sure they talk to them to make sure they are open about things that affect their lives. Be sure to follow me with these informative articles. Also share with your friends and family.