Comrades explode as 50 KCSE candidates get jobs and graduates left jobless.
Students who passed well in their 2020 KCSE can now smile after KCB offered them a three month contract employment.
The 50 are part of the 200 who were taught under KCB and scored a C+ and above. This being the grade pass to University. The employment is part of the appreciation part that aims at keeping the students busy. KCB offers secondary and university scholarship for students who are needy.
Graduates have went ahead to complain about this move claiming that so many are unemployed graduates despite having all the qualifications. Furthermore, many claim that getting a good grade in KCSE doesn't mean they will get a first class honor in University.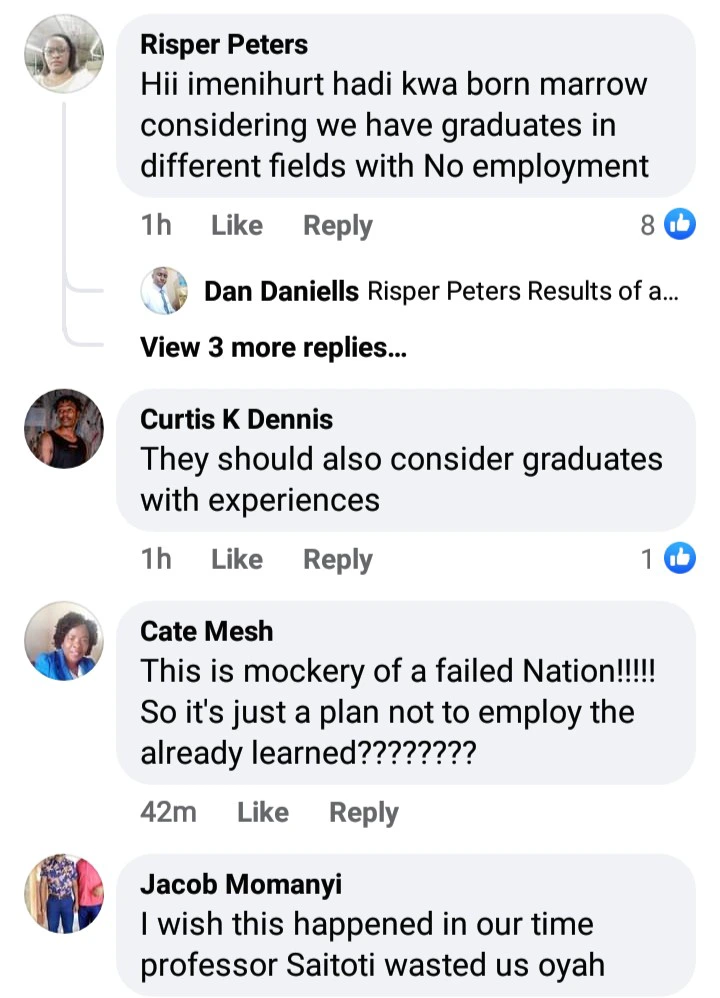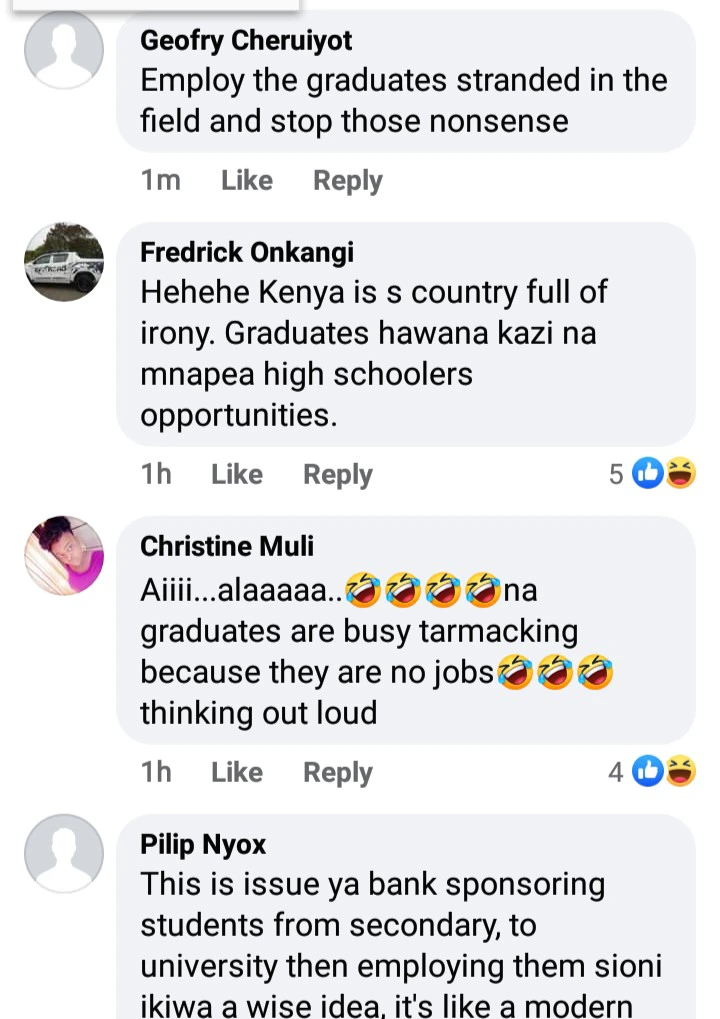 All the comrades are asking is for a fair opportunity for those with all the qualifications.
@sambazanews.com
Follow on Instagram @ ms_sambaza