Dr. Jemimah Kariuki wins an award from WHO for helping expectant mothers.
When Covid hit in the country, President Uhuru Kenyatta put some restrictions to help in curbing the virus.
Dr. Jemimah Kariuki who is 28years old and works in Kenyatta hospital tweeted that every expectant woman who couldn't access the maternity coz of movement restriction should contact her.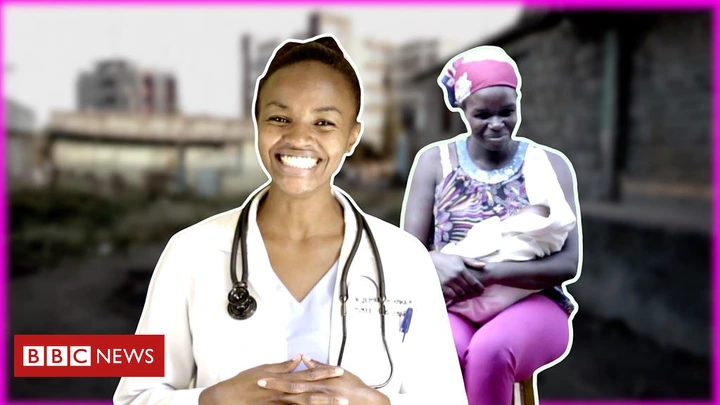 Jemimah was aired on Citizen TV as she explained how women could access her. She also acknowledged other organizations which gave help like with wheels for life inorder to help as many women as possible.
Today Jemimah as been named as the winner of World Health Organization Awards for Global Health 2021. This award is to recognize her input in global health of the public.
Jemimah organized over 1000 ambulances to help expectant mothers during the Covid pandemic in April 2020.
Jemimah went ahead in her twitter handle to thank WHO for the global recognition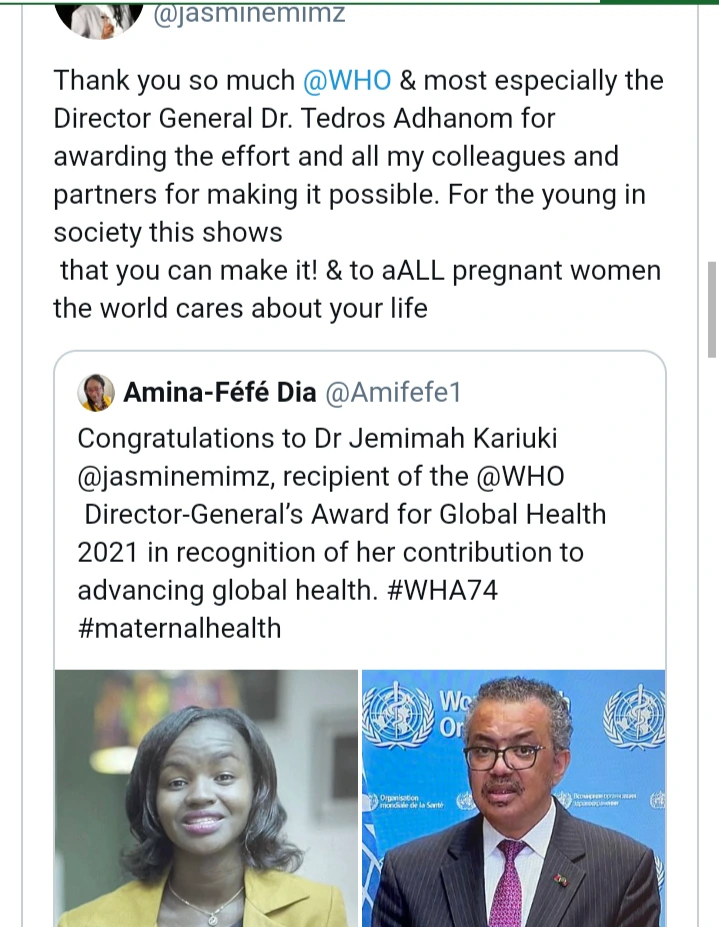 From Sambaza news, congratulation Daktari.
. @sambazanews.com
follow on Instagram @ms_sambaza