In Ethiopian tribe men compete for the biggest waste lines.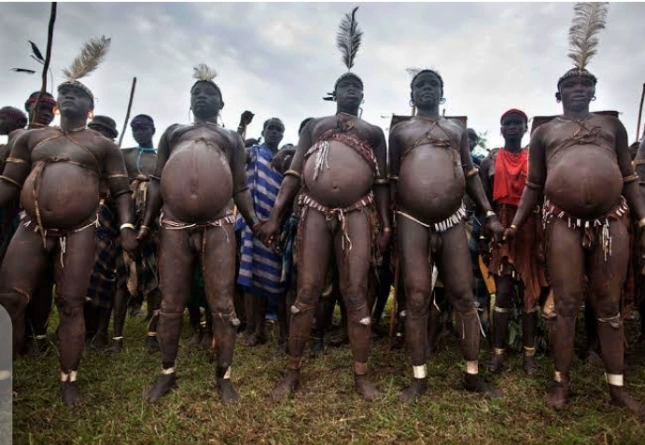 The wonders will never end. As more and more people in the world work hard to lose weight, lose weight, and lose their waistline, one tribe in Ethiopia is doing the opposite.
Ethiopia's remote tribe known as the Board Tribe holds an annual competition for the person with the largest waist.
For six months, the competing men fed only fresh milk and blood from their cows so that they could gain as much weight as possible.
Each community offers a man to participate in the annual competition. He has been placed in an isolated area for the entire six-month period.
A person with a large waist line is considered to be the most attractive of the tribe. During isolation, the man is not expected to have sex with the woman or even leave the booth.
At the end of the six-month period, the men are lined up with villagers to see their new and broad body shape rewarded and considered a tribal hero.
@sambazanews