Female cop, Vivian, again releases a new video accusing her of boss conning her Kshs 105,00.
A few days ago, a lady officer Hyleen Viviane shocked many Kenyans after she went viral on Facebook calling out her bosses at work who she accused of treating her wrongly.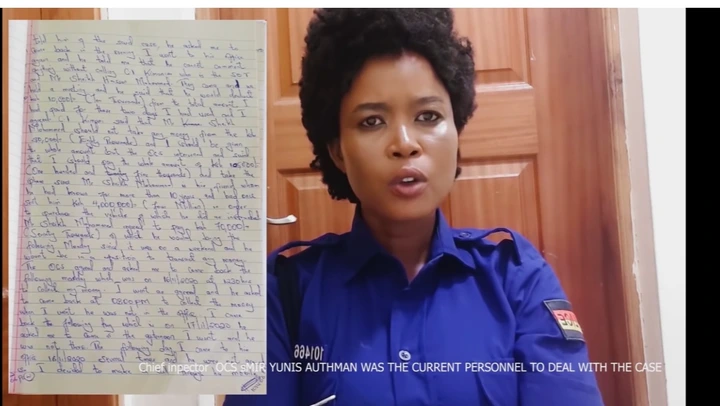 According to the officer who is based in Mombasa her problem started when she bought Samsung Galaxy S20 ultra phone at 105,000. She claimed she bought it from a certain Sheikh Hassan Mohammed. However , after using the phone for 10 days, she learnt the phone had RAM problem.
She opted to seek advice from a Safaricom shop where she was advised to go to the seller and take back her money since the phone was not genuine. She did as told and after several cats and mouse games, the seller agreed to pay her through Central police OCS Yunus Samir.
Yunus assured Viviane that the seller was a trustworthy person and will refund the money, so she will collect the money from him [Yunus].
However, after some days, Viviane received a transfer letter from her boss even though she had not received hermoney ye from the OCS.
The incident is currently under probe from a special team of DCI.
@sambazanews