Girl who recorded George Floyd's video narrates on how the incident affected her.
Tuesday 25 May marked one year since an unarmed African American man called George Floyd died in police custody. Floyd's death sparked lots of important conversation on racism, inequality and police reform, not only in America but all over the world.
Former police officer Derek Chauvin has been found of guilty of George Floyd murder.
Lots of people are remembering George's life during this times, celebrating his life and highlighting the big issues his death shone a light on.
Nevertheless, the lady who recorded the 9 minutes 25 second, Darnella Frazier has spoken on how the incident affected her. She was 17 years old when the incident happened.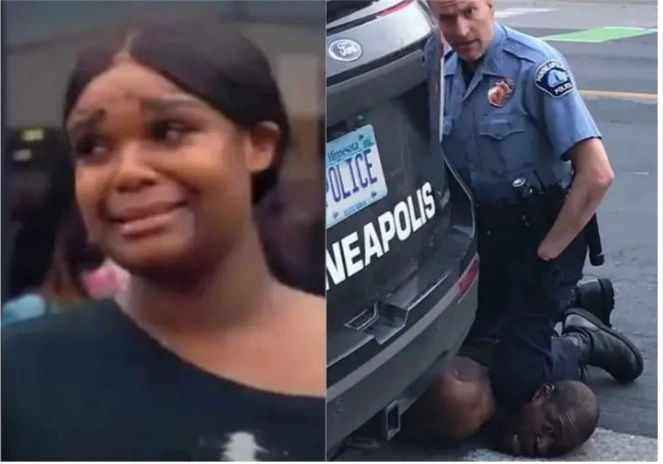 She recorded a very close video of what happened and later posted it on her Facebook page when she was on her way to buy snacks from a vendor.
Frazier said that it changed her life, and she realized that it was hazardous to be black in America.
The 18-year old has admitted that it wasn't easy to waking up finding news anchors on her door , where she lived.
She added that upon closing her eyes, images , she sees images of a man of a colour like hers lying lifeless on the ground.
Furthermore, she added that she didn't know Floyd that much, but he knew his life mattered.
@sambazanews.com
follow me on Instagram @ ms'_sambaza