Government sets tough social media rules for politicians ahead of elections.
The government has enacted strict laws banning the use of social media by political leaders ahead of the 2022 general elections.
Through the Executive Director of the Kenya Film Classification Board (KFCB) Ezekiel Mutua, the government said the move was aimed at protecting citizens from negative messages from political leaders aimed at escalating divisions and inciting them.
The state has announced plans to remove all videos shared by political leaders on social media that incite people and advocate violence on social media.
In addition to this, the government has announced that criminals will face the full legal responsibility for inciting civil strife during the campaign.
He added that the Ministry of Information, Communications and Technology, headed by CS Joe Mucheru, will investigate what is being shared on social media by political leaders.
Mutua said the disappearance of a button to control the use of social media by political leaders would cause more damage than was found in 2007 when local radio stations were used to participate. A provocative message.
"Political leaders like to make insightful remarks during campaigns, which end up being viral on social media platforms. We will face many more challenges than the one in 2007, where local dialects were used to incite violence, "Mutua said.
He urged politicians to be vigilant during their campaigns in a way that did not set a hate agenda.
During a visit to Mombasa on Friday, July 9, Mutua also contacted media experts to be careful not to be used by politicians as a source of spreading messages aimed at inciting divisions.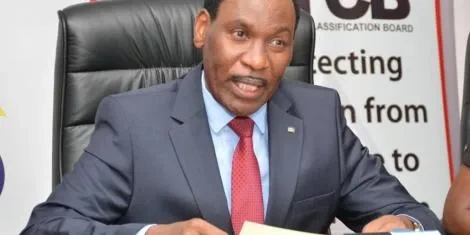 It comes just days after Home Affairs Secretary Dr Fred Matiang'I said the network would not be shut down because of hate speech.
But he said the government would not be sympathetic in dealing with political leaders convicted of using social media to spread hate speech.
"However, we will be merciless to those who interfere with the freedom of others. We will not be intimidated or intimidated by any pressure or complaints from anyone. We will protect Kenya, "he said.
He added that the security sector would take responsibility for protecting Kenyans.
sambazanews@gmail.com