Horror as Gaza is under attack.
Heavy Israel airstrikes target government sites in Gaza this morning , as the sky was filled with smoke from rockets on the strip . This is after an Israel air strike in a city near Barcelona park and multiple government places. It is one of the biggest air strikes in Gaza strip.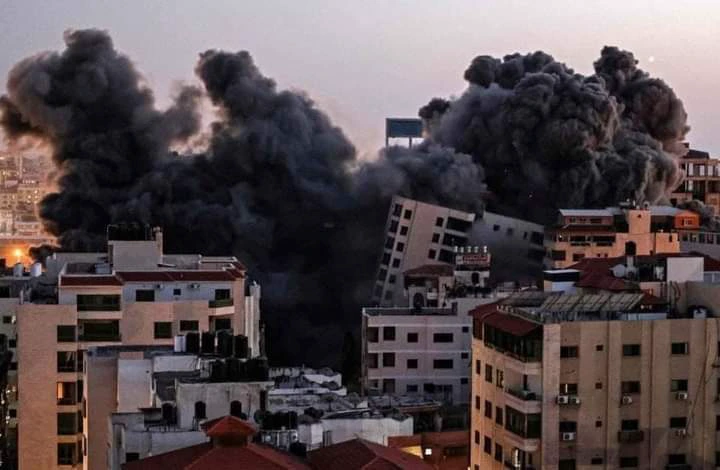 During the crazy Israel aggression against Gaza strip a little while ago, it is said that more than 100 missiles were fired randomly. The ministry of health has stated that 43% of the victims to Israel violence are women and children.
An entire family has been killed after an Israel warplane targets their apartments. The victims are Mohammed and his wife together with the children who are most civilians.
Israel bombarded heavily populated areas mainly in Gaza city with more than 50 hundred missiles after dawn. The incident destroys homes, infrastructure and and properties.
It is claimed that Israel forces were using phosphorous shells during the attack . Phosphorous shells causes both chemical and thermal burns.
@sambazanews.com
@sambazanews1 – Twitter & Instagram
ms_sambaza – Instagram personal account
+254711741348 – WhatsApp