Husband left in trauma after his wife dumps him to 'marry' Holy Spirit.
A video that has gone viral of a woman in West Pokot leaves his legal marriage to get married to the Holy Spirit.
So many religion have come up with different bible interpretation of their own. It's up to Christian to be very keen to identify the true gospel. It may cost the lives of Christian and still not reach desired Heaven coz of false gospel.
The mother of six claimed that it's God who spoke to her to leave her husband and get married to the Holy Spirit. This is a way of preparation to spreading of the gospel in West Pokot.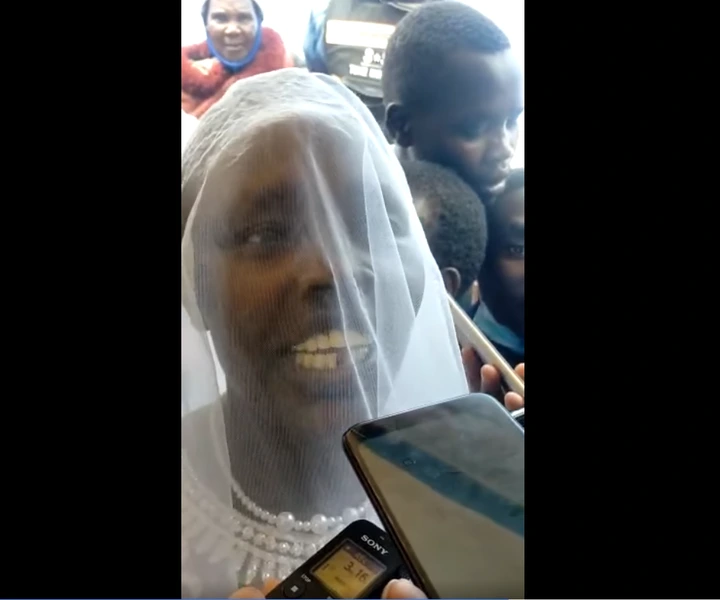 " God spoke with me saying I should know His word. He told me to take His word to the world because He is coming. He also instructed me to tie a knot with the Holy Spirit to spread His word to the World" said the woman.
The husband could not still consume what was going considering he had already paid 22 cows for the wife.
"It came as a shock to me because you can't tie two marriage union… I can't understand this … she is my legally married and I have paid 22 cows and we are blessed with six children. I don't know if we can continue living together," said the husband.
But God is a God of order. I wonder which god spoke to her? what's your opinion thou.. drop it on the comment section. Thank you. Please subscribe.
@sambazanews.com
follow me on Instagram @ ms_sambaza