"Jubilee is home, I have changed my mind," Senator declares.
The United Democratic Alliance was formed by close allies of Deputy President William Ruto after things went untenable in ruling of Jubilee party. This is came along after the famous handshake between ODM leader Raila and President Uhuru Kenyatta.
Close allies of the Deputy President Ruto joined hands and came up with the UDA party. Deputy President Ruto said to even vie for presidency seat in 2022 through UDA party if the problem in Jubilee will not be resolved.
Some of Ruto close allies have vied for seats using this party. Some of them becoming the leaders after the elections.
Lakipia County Senator, Kinyua is one of DP's close allies. He even visited UDA offices after the party was formed. Many have been expecting that he would use the Party in his elections.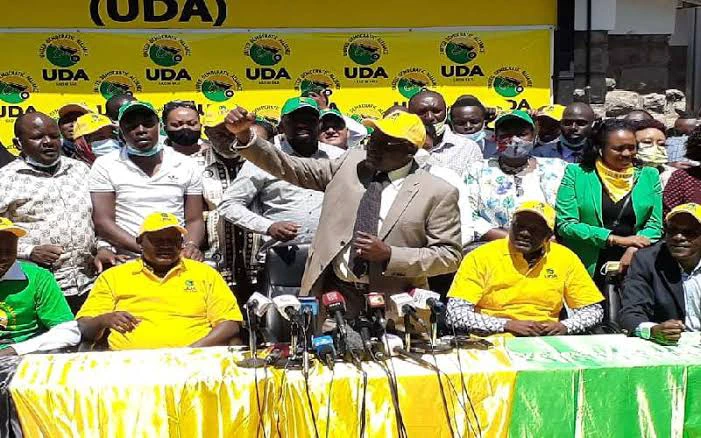 To the surprise of many, Kinyua has said that he had the thought of leaving Jubilee but he has decided to stay in the party which he was elected on. Speaking to Inooro TV , he said that Jubilee is his home and he will not leave.
"I had the thought of moving out, but I recounted the investments I made in Jubilee party. Jubilee is my party and my home." said Lakipia Senator .
Although the politician remained clear the he would remain involved with the Deputy President.
Kinyua was among the leaders who converged at Maasai Mara to negotiate the benefits Mt. Kenya would get if Ruto became the president.
This has left Kenyans wondering if Senator Kinyua is playing both cards right.
What's your though on all this? Please drop your comments on the comment section that's at the bottom of the page.
Thank you.
@sambazanews,com