KPLC worker electrocuted to death on broad daylight.
Residents of Busia in the western region of Kenya were forced to witness a horrific death after a KPLC employee was shocked to die in broad daylight.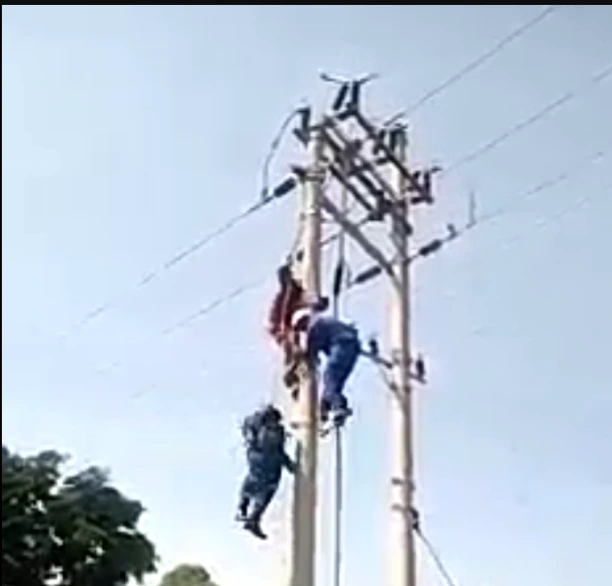 In a video that has been circulating and still circulating on various social media accounts after being uploaded by different Kenyans who took social media accounts to express their fears, the middle-aged man can be seen being despised by his co-workers.
From reports provided by witnesses who were heard talking behind the camera, it was revealed that the deceased had tried to repair several cables before touching a cable that was not accidentally switched off.
The incident since then has generated many different views from Kenyans who appeared to have differing views and opinions on the matter and on what can be done to reduce the number of deaths caused by this power outage.
Despite part of the Kenyans' call for victims to sue the owners of the Kenya Electricity and Lighting Company, others have come forward and called on the government to take over the business and make sure they monitor their daily activities.
@sambazanews