Man privates chopped off after failure of paying agreed service fee.
A man from Kakamega is suffering serious injuries after several Twilight Girls badly mutilated his genitals in a shocking fight.
According to Stephen Andrea, a regular worker in the area, he was finishing his daily chores as usual and visiting one of the prostitutes.
He reportedly took the girl to one of the residences now known as Vike Guesthouse where the two were having fun.
After the shooting, Stephen said he couldn't believe his eyes after his pants were taken off while he was having fun.
"He asked me to pay him the agreed 150 shillings," Stephen said.
An argument broke out between the two where the young man was mercilessly beaten which left him stunned.
A few minutes later, the Twilight girl called her colleagues who ordered and brutally cut off the boy's soldiers.
Stephen was rushed to a hospital where he was treated and released. A few hours later, he received severe beatings from men who were allegedly sent by the same women.
He was then arrested by police after the girl left and reported that he had assaulted her.
Stephen wants justice and his private parts already cut off, saying he believes he may not see his attackers pay for their sins.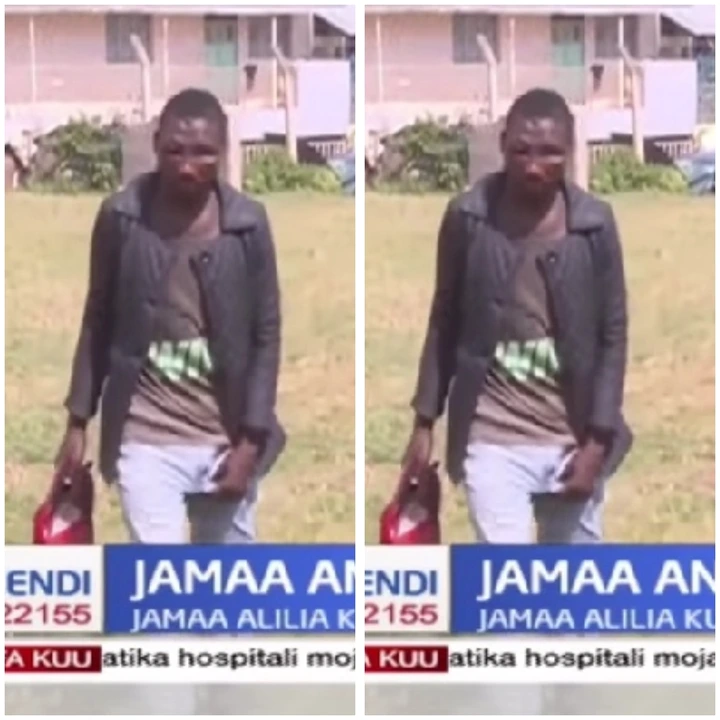 @sambazanews.com