Melinda Gates rent an Island for $132,000 a night after divorce announcement.
It's been almost a week since the announcement of the divorce between Bill gates and his wife Melinda gates.
The two have been married for 27 years and have three kids. They got married in 1994 on Hawaiian island in Laani.
The reason for them settling for a divorce is yet to be known. The two said they wanted to keep this issue private and not involve the media.
Melinda Gates has rented out Calvingy Island in Grenada to avoid media and paparazzi's following their divorce announcement.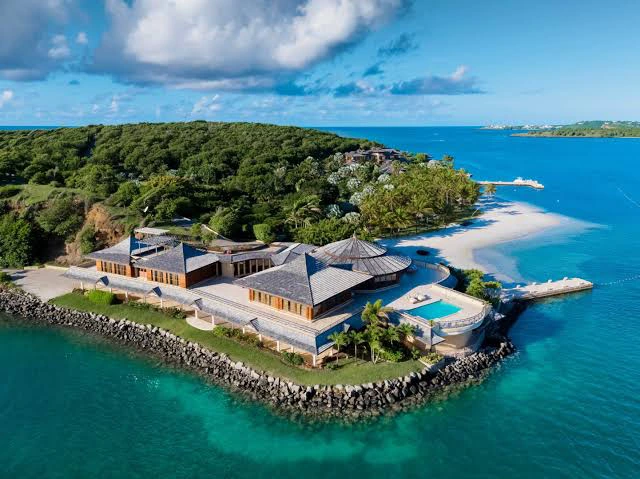 This information has been revealed by Joe Pompliano through his twitter account.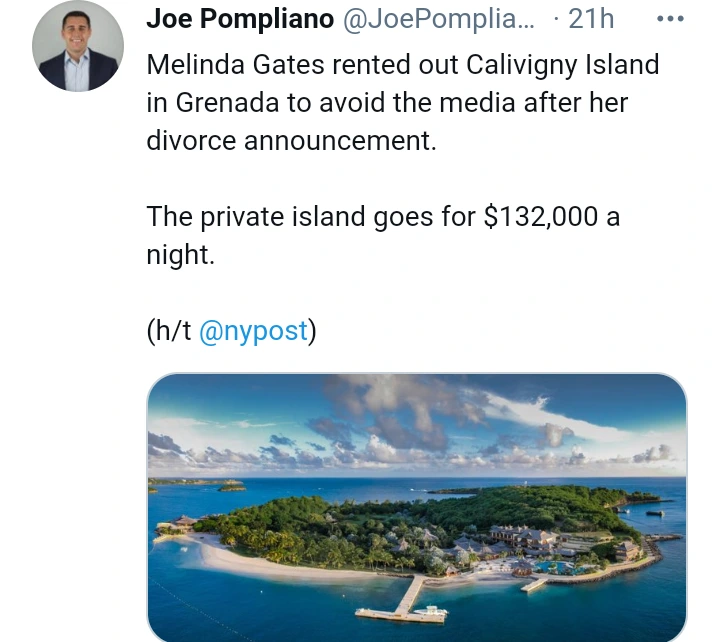 The Island is situated between the Atlantic and pacific ocean by the Island of Grenada.
According to Wikipedia, the Island became a 25bedrooms resort in 2003 going for $140,000 a night. It seats on over 80tropical acres.