Mike Sonko reveals how he changed blind baby life.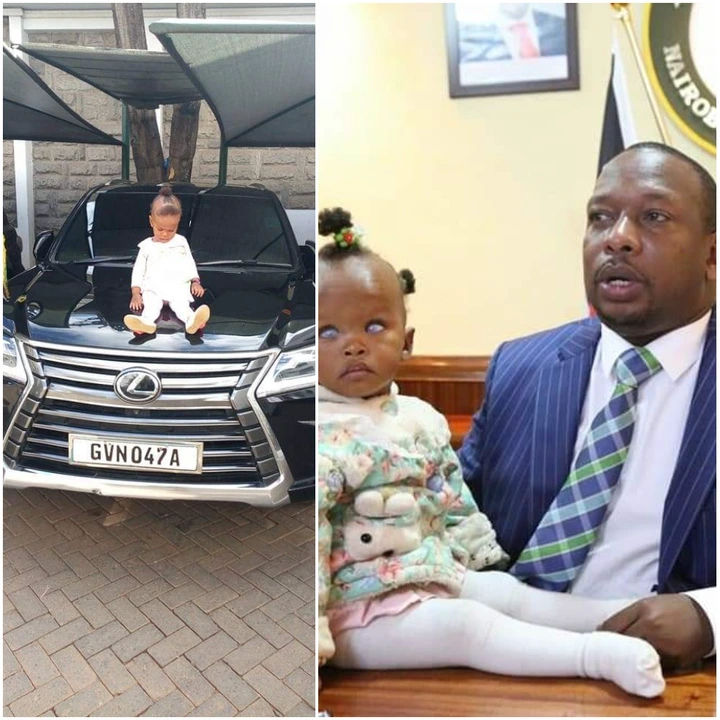 Former Nairobi Governor Mike Sonko let Kenyans speak today after revealing how he made sure a blind baby could see.
The violent politician has revealed that he met Baby Kyla when she was only 2 years old and was blind.
He took the child and enabled his treatment abroad, India to be appropriate.
Sonko recalls that he had to send Baby Kyla to India twice before seeing her again.
He still promises to stay with baby Kyla while she continues to recover.
"It's been 3 years since we first met and thank God we made sure you got the best medical care possible.
" God restored your sight when we took you to India and back twice . I know you still have a long way to go and your recovery is healthy. I will make sure we support you and help you through it all," he said. he noted.
Baby Kyla is now celebrating her 5th birthday, and according to Sonko, it is a blessing and grace of God.
He celebrated the baby's birthday by sharing her story with his large audience on social media, promising that he would be with her all the time until she fulfilled her dream.
"I would like to wish you a happy birthday today and prosperous 5 year old filled with God's blessings and graces. I will always be there and assure you you are fulfilling your dreams. baby Kyla, Happy birthday ", read Sonko's message on Facebook.
sambazanews@gmail.com