Nairobians warned of robbers putting sleeping drugs on masks.
Nairobians have been cautioned to be careful when buying masks. Latest revelations have shown how robbers operating in disguise of mask sellers are spraying sleeping drugs before selling them to unsuspecting Kenyans.
Once one buys the masks, and wears it, the drug quickly makes them drowsy and unconscious. The thugs who are slowly following you, carry you into their car. Later they take you to unknown destination and rob you off.
Nairobi residents are cautioned against such rogue sellers who might take advantage of innocent citizens. It is advisable to buy masks from people well known to you or places like supermarkets or authorized sellers.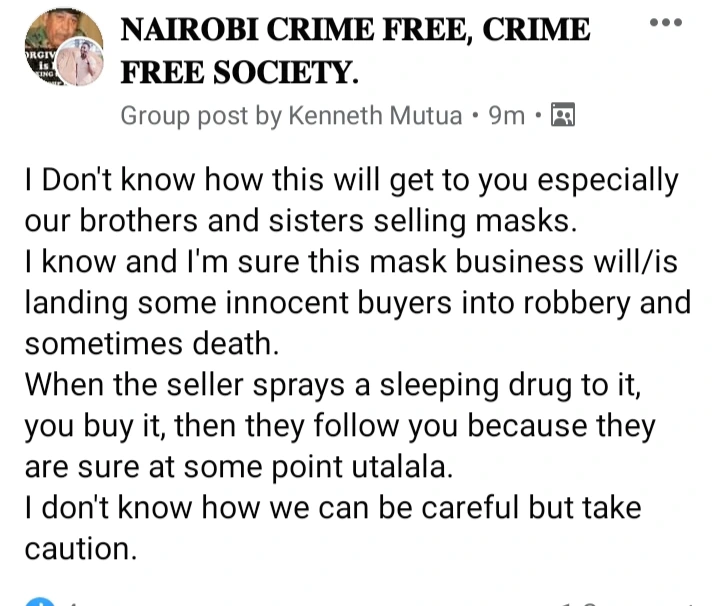 It is so unfortunate that in this hard times people can take advantage of the current Covid situation.
@sambazanews