Ndovu ni kuu maker to sue upcoming artist who pulled down his song from YouTube.
Krispah, the famous film artist of the Elephant is Great, has vowed to take legal action against a future artist who reported that his song led to a copyright strike on YouTube.
In a six-minute statement, Krispah said the problem with his song started on Friday, after a young man claiming to be the director of communications at Kenyatta University contacted him claiming the song had tarnished their institution's reputation.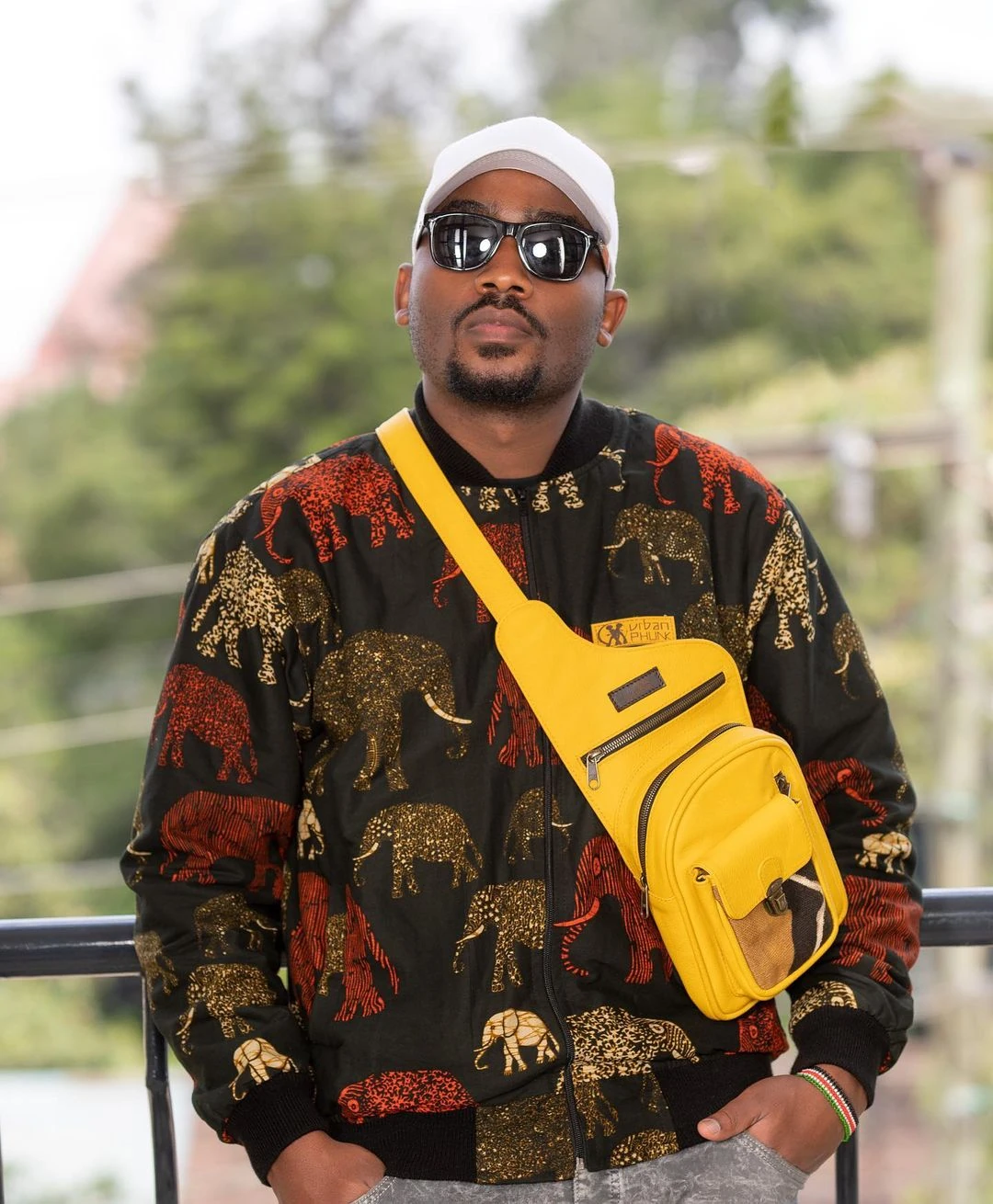 "It started on Friday, when someone contacted me, a boy named Koinange Masua who claimed to be the director of Commutations Kenyatta University… we talked and told him that we should set up all the official and planned zoom meetings with my team… then he started saying that my song has a negative impact on their school brand and we need to discuss a way forward.
"He told me that it would be better if I held a ceremony at their graduation ceremony coz he had spoken to the vice-chancellor which is scheduled to take place next week (Friday)… and also for the collabo of their school artists who are pro schools, which he claims is a way to reduce the effect has made, "Krispah explained in part.
The musician went on to say that they sent the man the cost of their performance at graduation and participation in their song, which he declined.
"An email from Send him, he replied that Kenyatta University could not pay me to reduce the impact that my song has on their institution. The contribution of their school has gone down because of my dance. What do you do to me, 40% donation has gone down because of my dance. Does this mean to you? … you wanted to use the influence of free products, we are an artist we use doo and stop carrying artists for free … this must be connected because no way my dance has gone 3.5 million views and we have never had a single copyright strike until Friday to talk to this relative of Kenyatta University, "Krispah said.
Speaking to an upcoming artist who wanted a copyright strike, the star said;
" There is no sound or visual connection between his song and mine because we have listened to the dance with my team,. I am not a music producer or a master, the sounds of this dance. I am the master and nikamix and kumake beat… comment like that nfoma is similar to mine, Bro kwanz has no talent unaforce and everyone sees it.
In talks with Krispah's leadership, the future artist introduced himself as Kenyatta University (KU) ambassador before claiming that his song had been taken.
"Kenyatta University is a very big institution, and the Great Elephant came to sing this no one from Kenyatta University which was a big mistake and they also took a sample of my song from a song called V8.
The two numbers dialed by Kenyatta University are participating… I am the KU ambassador, "said Dexta Briyanka.
Management ended the conversation with; "Our lawyers will contact you".
Krispah signed up saying the copyright strike was just a bad act for people who wanted to harass and provoke her for no good reason.
"This is my update on the negative activity that happened with my video Elephant Is Great YouTube. he wrote.
sambazanews@gmail.com