New unique coffin designs in Ghana .
Coffins are one essential commodities needed and sold globally. Commonly used to rectangular made coffins.
This however is not the case in Ghana as coffins take all the shape you can think of like Coke bottles, fish , shoes and many others.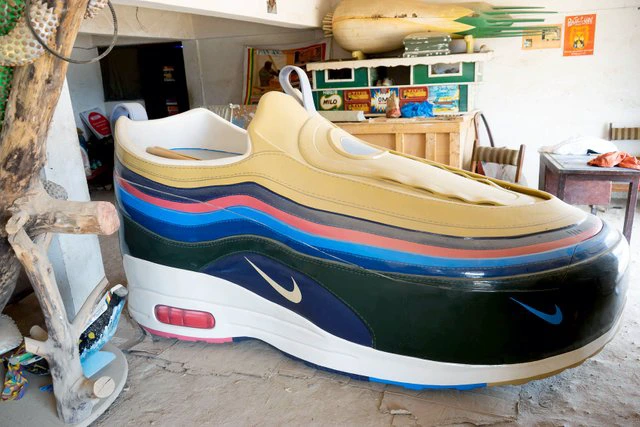 This caught people's attention back in 2014. These designs are a brainchild of a carpenter named Paa Joe.
The designs have been bought by various people in the globe including in the US . The price of the coffins range from $500-$3000.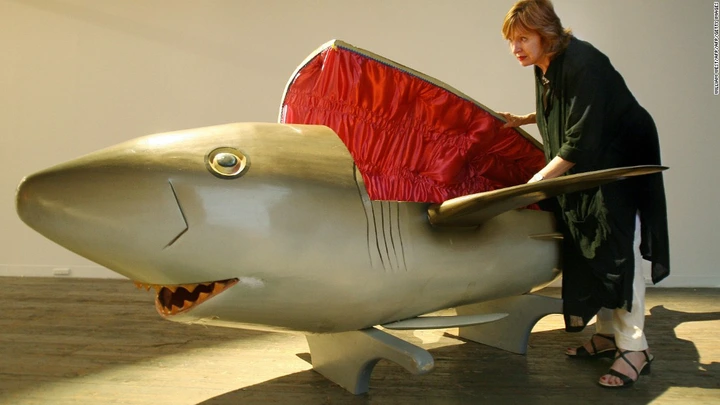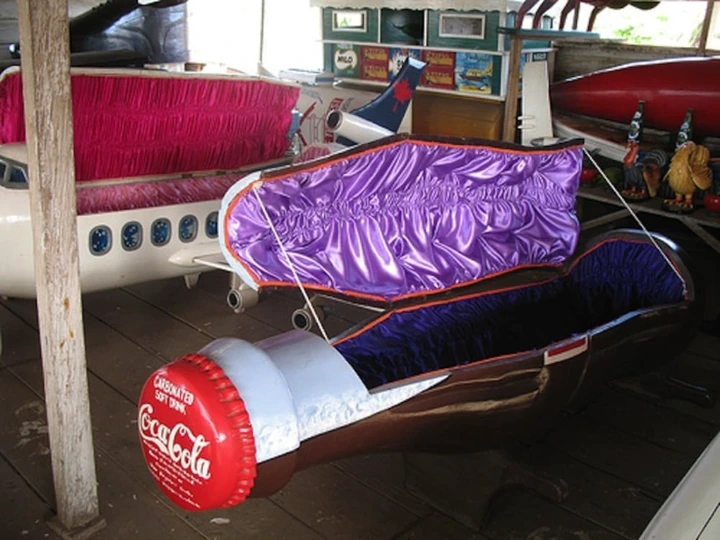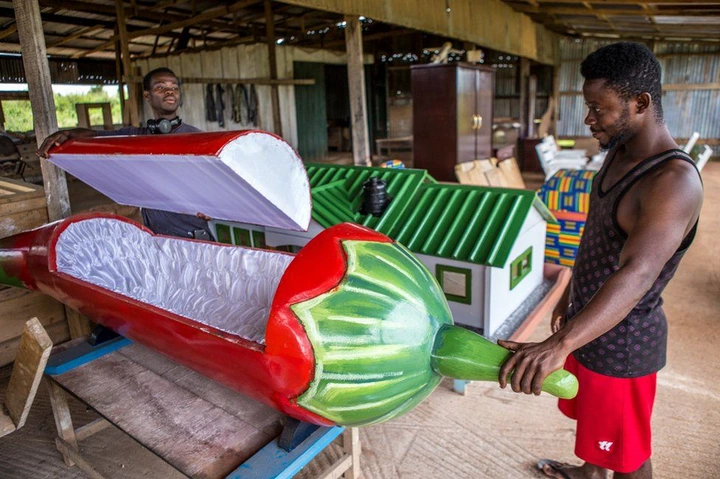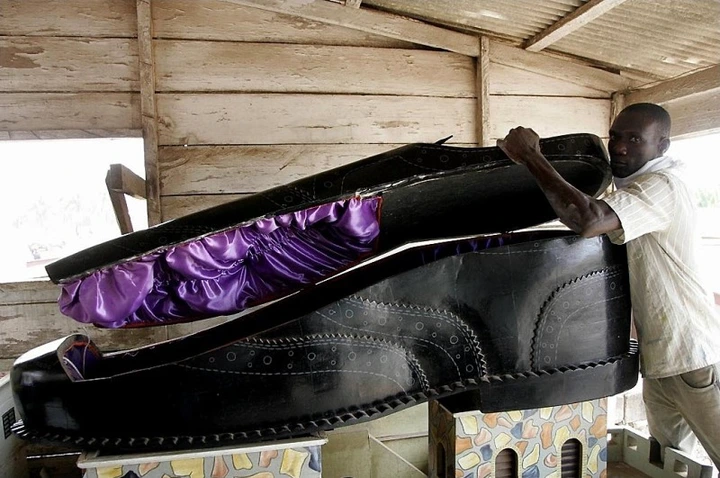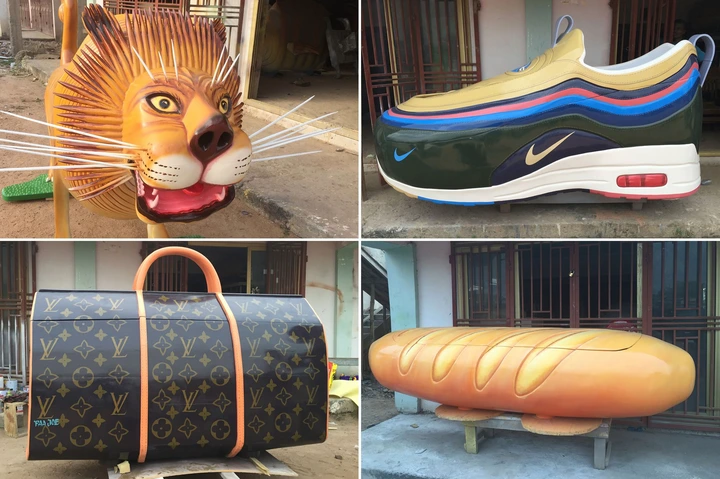 @sambazanews
follow on Instagram @ms_sambaza
source;operanews