Nick Ndeda and Girlfriend Muthoni Gitau break up after 7 years.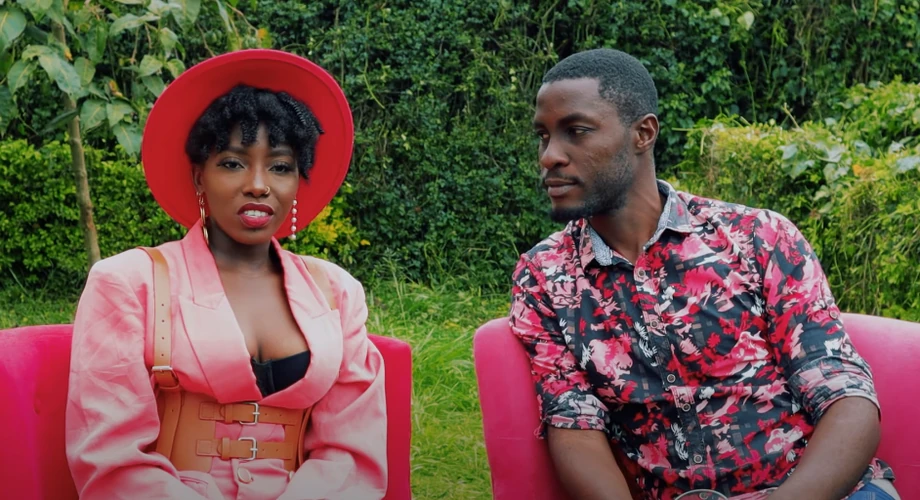 Former Nick 100 Nick Ndeda and YouTube content producer Muthoni Gitau have announced their split after a 7-year relationship.
In a video posted on the YouTube channel they are running together, the two revealed that their shared goals can no longer be used.
In the video, Nick admitted that he was negligent in pursuing their normal goals and Muthoni was making a lot of effort.
For his part, Muthoni said he plans to explore the dating pool because he committed to the relationship at the age of 23 and skipped the experience.
Take a different path // Just make a living
"After 7 years it seems like the best decision for all of us. The plan is to grow and recover as individuals as we evaluate what we want to move forward," said a statement on their YouTube platform.
The two have made it clear that the facility will continue to operate under Muthoni while Nick focuses on his own projects.
"This decision was not taken immediately. It has been three months of reflection and discussion with experts. Other external factors also contributed to the decision.
"There are also some people who made the decision very easily, some people… I know are watching so they can call, just do it!" Muthoni said.
Putting one stand against hatred and troll, the two said they had a good relationship with each other and Kenyans should not expect to play with each other.
"I feel very good about this decision, it makes me very happy for everything to come," added Muthoni when Nick said he would pursue several personal goals that he had postponed during the relationship.
He responded by saying that if he was disturbed, it would only affect his goals and not his own.
YouTube content creator also changed his channel to Just Just Life by Muthoni Gitau and deleted Nick's photos.
Full statement
In the last video I mentioned that a lot has happened and to this day you will probably get an idea of ​​what. Over the past 7 years Nick and I have had some ups and downs (and there were a lot of them) and one thing we always said was if one of us felt it didn't work anymore we would let it go.
At this point, we are going our separate ways.
After 7 years, this seems like the best decision for all of us. The plan is to grow and recover as individuals as we evaluate what we want for the future.
This video is just for the sake of avoiding gossip as we examine the next steps in our lives. Do not hesitate to save your comments on this option (which has already been done), thank you.
sambazanews