Pastor dies after instructing congregants to bury him alive claiming to resurrect 3 days after.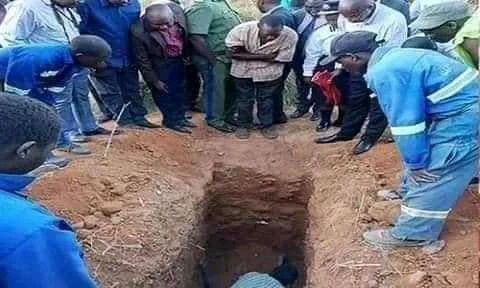 James Sakala pastor from Zambia was buried alive by members of his church after promising them that he would resurrect in 3 days as Jesus Christ.
The pastor, who orders a large meeting box, said he had supernatural powers to keep him alive for three days.
The congregation believed in their pastor's courage and dug a grave and buried him.
Three days later, members of his church went to dig his grave to find him dead. The pastor was as dry as the old cane.
He leads members of Sakala Zion Church in Zambia.
That his soul rests in peace.
sambazanews@gmail.com