Indians spotted smearing cow dung to 'boost immunity' against covid-19.
India has been hit with more than 22million cases of coronavirus and over 246,000 deaths. Although experts say the numbers could rise.
Parts of the country have struggled to keep up with the demand of hospital space, oxygen and PPE supplies.
However, according to Ravine news Indian doctors have warned the locals against the use of cow dung to 'boost immunity'.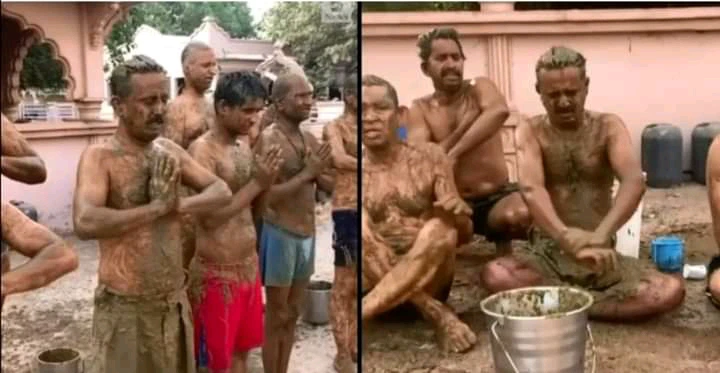 The warning was after a section of locals from the Western part of the country was spotted smearing the faecal matter on their bodies.
We truly understand their fear and that they can do anything comparing what their country is going through. We should stand with our brothers and sisters in prayers..
@sambazanews.com
+254711741348 -WhatsApp.
@sambazanews 1 – Twitter & Instagram.
@sambazanews – Facebook.
@Waithira-wa-muchomba – Facebook personal page
@ ms_sambaza – personal Instagram page