Raila Odinga: My vision for Kenya.
Former Prime Minister Raila Odinga has not yet announced his candidacy for the presidency, but has indicated that he has always been uploading a text message.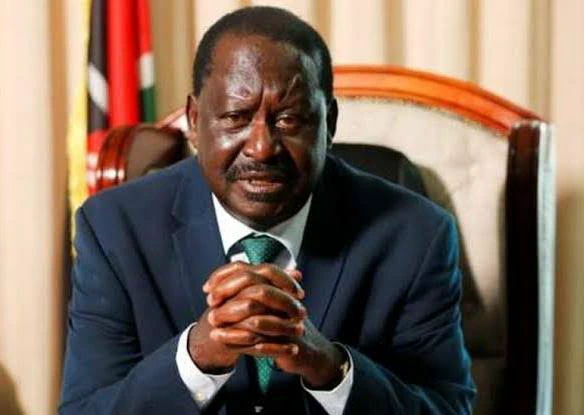 Raila Odinga insisted he had a great vision for Kenya, including:
The public health system. "The most urgent need facing this country is how to ensure access to quality, affordable and reliable health services: both are preventive and therapeutic. From primary school we were told that prevention is better than cure," Raila said.
"The country needs a strong public health system, from the family level to a public health service delivery system," Odinga added.
The ODM leader said he was pushing for a system in which compulsory health insurance programs are mandated to help both earners and the unemployed, who must also include farmers.
"We need to ensure that this health insurance scheme gives the government the primary responsibility for paying the highest number of poor people in rural and urban areas and that all other people should contribute and get health coverage from the insurance scheme.", He stressed.
Create a Bridge Plan
Raila has been very patient in announcing his presidential stance due to the pending approval of the BBI (Building Bridges Initiative) as he had promised Kenyans earlier, but he cannot wait any longer as the BBI is taking time. He is preparing psychologically in Kenya, which anyone with a good brain knows is in the race.
Odinga is an experienced and experienced politician who plays his cards perfectly. The decision to delay his statement is also seen as a tactic to reduce attacks from opponents.
On Thursday 29 last week, his party announced the collapse of the National Table Alliance (NASA). ODM Secretary General Edwin Sifuna said the move gave them the opportunity to find new allies for the next race.
ODM leader Raila Odinga will hold the hand of President Uhuru Kenyatta next week to begin a tour of the country and a tour of the Nyanza area. From Nyanza, they will visit the West and the Coast, the result of handshake. Through shaking hands.
sambazanews@gmail.com