Mixed reactions as a form 1 student reports to school in a chopper.
Candidates who have passed their Kenya Primary Education Certificate (KCPE) exam in March are joining Form One. Parents complained of high prices for school uniforms, bedding, books and lessons.
People are living a better life here though, and while some find it difficult to put food on the table, others can afford it even more, but as they say, that is life.
In a recent photo taken around the world, a student from Maranda High School turned off everything while going to school.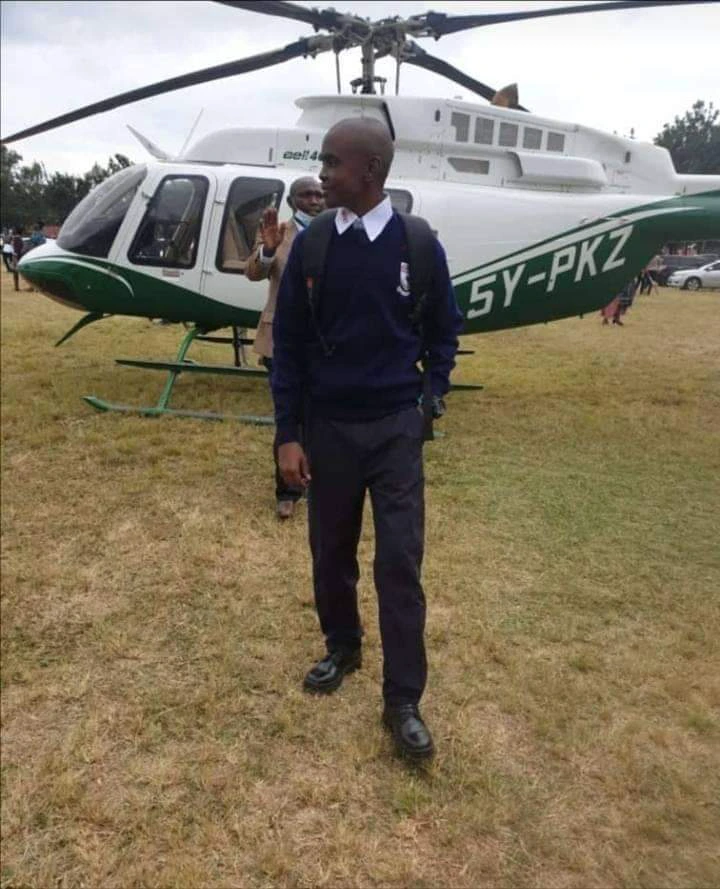 When he was wearing a school uniform, the boy looked at him peacefully as if he had arrived and was not afraid of anything despite being in good condition and in a new place.
The photo sparked an online outcry, with many claiming it was the son of one of the politicians with the money