Madam Teacher and student fight over school principal in public.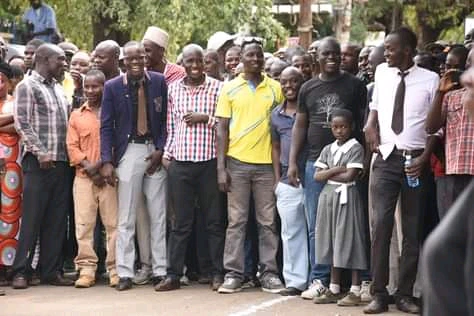 What happened behind the scenes was made public in broad daylight on Wednesday when a teacher confronted a second-grade student at Olelei High School in South Narok.
Credible sources reveal that the two queens secretly dated the school principal. A teacher who is a second grader allegedly conducted a quick search of the students' sheets after they suspected that other students had come to school with mobile phones. He picked up the girls phone and took his time via phone.
The teacher was shocked to discover the secret photos of the principal and the girl. He became angry with the girl and asked why the "former principal" was cheating on her with a student.
Unfortunately, the principal had already left the school for a meeting at the small county education office. The teacher quickly rushed to the second grade class and grabbed the girl, threatening to hit her by playing with a "trumpet card."
What seemed like a simple fight to the professor tormented him when he discovered that the girl was more prepared for war than he had imagined.
The two exchanged quick kicks and fists as the class shouted the best. The students helped the teacher when they realized that the girl was overpowering the teacher.
@sambazanews