The President is changing his entire wardrobe.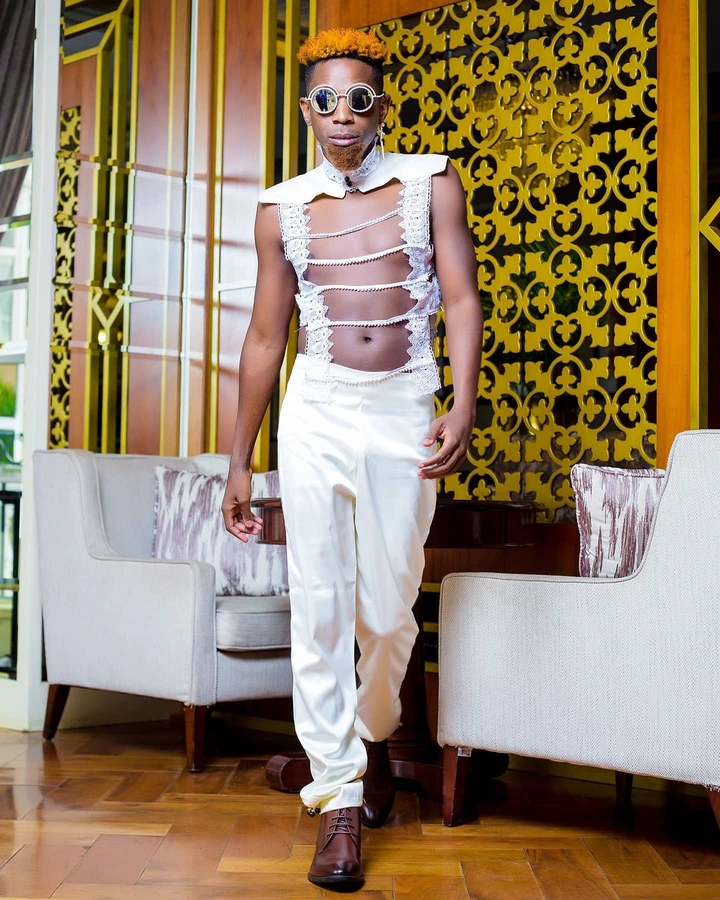 Comedian Eric Omondi has been making headlines with his advertising skills. His latest work photo shopping himself into a champion league advert to advertise old farm tea garnering thousands of online views.
The comedian has brought the internet to a stand still after turning up in one of the centuries most ' not normal' dress. A shirt that has its whole front ripped of and replaced by a couple of parallel threads.
The comedian captioned his post with announcement about the wife material show but his clothes stole most of the light.