Two brothers gang up and kills their father; dumps body in a well.
Residents of Riganga village in Kisii County were shocked earlier today after receiving the news of the sudden death of one of their members at the hands of her cold-blooded sons.
According to sources at the crime scene, it was discovered that the body of the deceased was found this morning dumped in a family well inside the compound where the man lived.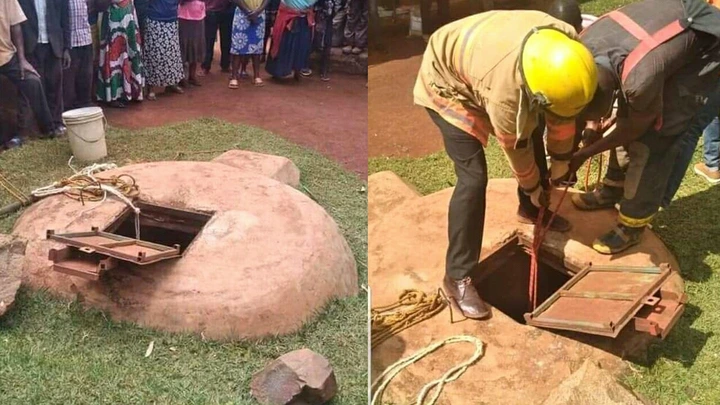 It was further concluded that the body of the deceased was found by a neighbor who had broken the order of the attackers to prevent the locals from using the family properly.
A neighbor immediately warned residents who called the police.
The two brothers, who are suspected of plotting to assassinate their father, have been arrested and are currently recovering in police custody.
Police also managed to retrieve the decomposing body of the elderly man from the well and were taken to a mortuary for examination, while the murder investigation begins.
Photo / courtesy
Preliminary reports suggest that the suspects may have conspired with their father and allegedly killed him to claim the land he owns.
They killed their father to inherit his wealth and a piece of land. The relatives claimed that the deceased had taken too long to die, "said one of the neighbors, quoted by a source.