University rule; Never exceed Kshs50 bob on food.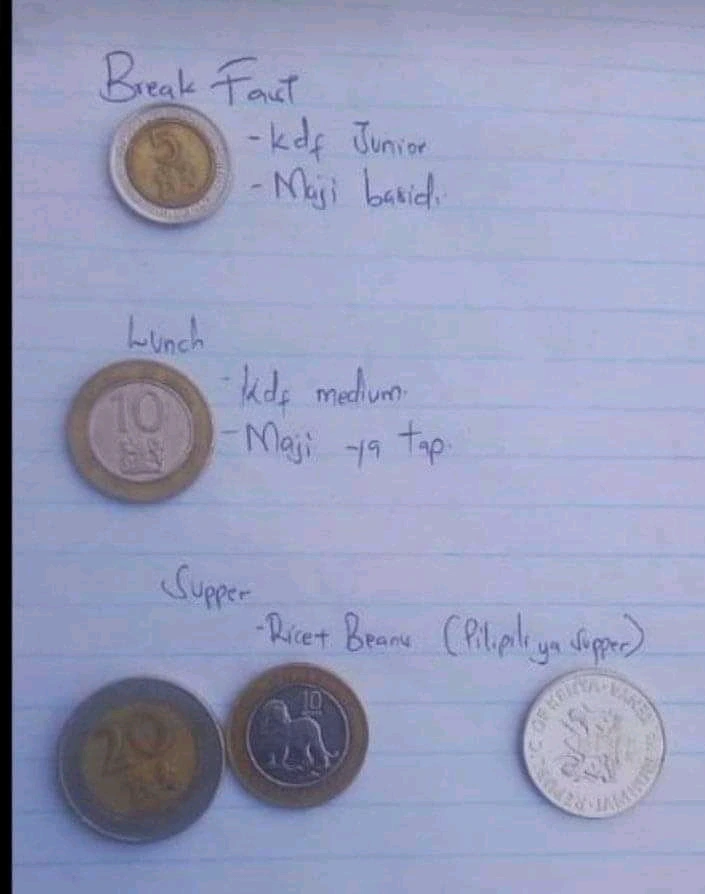 Those comrades who get their experience in university know it for themselves and for themselves alone. Some parents, even if they are able, refuse to help their children financially and many think that the HELB loan money is more than enough to cover year-round expenses, which is not the case.
Students at the university therefore struggled to cope, discovering nutritional formulas to ensure significant savings on their money.
The student shared his daily food expenses, which worried many people.
While funny at first glance, it is a true experience that many comrades have. The main rule used here should never exceed Ksh 50 on food.
Parents must therefore intervene and help as much as possible.
Like, share and comment on this budget.
Tusambazenews@gmail.com