Woman who married HOLYSPIRIT heads to Uganda for honeymoon.
A mother of six Elizabeth Nalem who wedded the holyspirit last week in Makutano town West Pokot will be travelling to Amudat District in Uganda for honeymoon and serving God.
Elizabeth said that God spoke to her and told her to leave her marriage and get married to Him. This is because that God will use her mightily to spread the gospel.
This came as a shock to her husband wondering what his marriage will be like. The husband claimed to have paid 22 cows a her bride price. here is the story; Husband left in trauma after his wife dumps him to 'marry' Holy Spirit. – sambazanews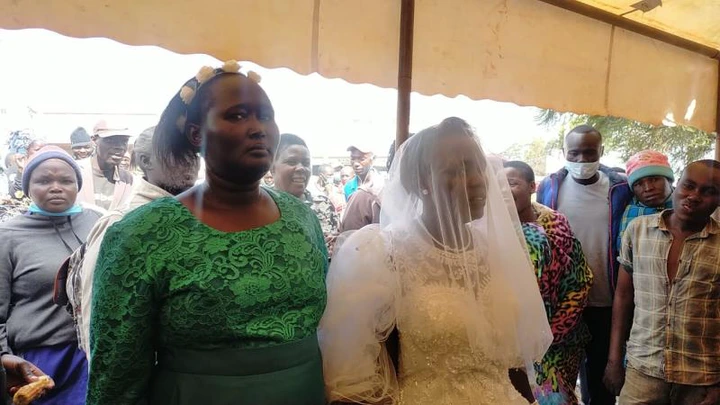 She went on to say that when in her ministry she doesn't have an idea on how her six children will be fed but she will leave them to God.
"God knows how my children will eat I have left them in God's hands," she said.
@sambazanews.com
follow me on Instagram @ ms_sambaza.