Young Rapper commits suicide after a heartbreaking message on his Instagram stories.
A young rapper Dashawn Maurice Robertson stage name known as Lil loaded has left so many hearts broken after headlines of his death. He was reported dead on 31st May 2021.
According to his attorney, Ashkan Mehryari . seems to believe his client committed suicide.
Lil loaded was born on1st August 2000 in Dallas Texas. He officially kicked off his rapping career in the end ofn2018 and became popular by his hit single ' 6locc 6a6y'. He has collaborated with King Von, NMW Cee Murdaa and 30 Deep Grimeyy.
According to one of his friend he may have committed suicide over a woman he loved.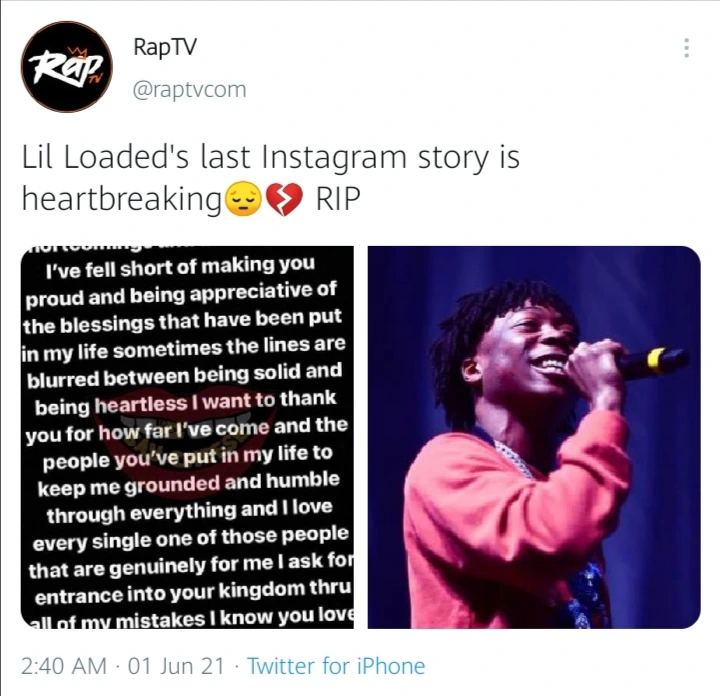 Before his death he had posted in his Instagram stories a very heartbreaking message. This was after his girlfriend had some affairs with some close friends. He noticed and that's when he posted the story.
Lil in his post asked God for forgiveness in his shortcomings and acknowledged of the blessings.