Yoweri Kaguta Museveni sworn in as Uganda's President.
President Museveni has been sworn in as Uganda's president in 6times a row. Museveni was sworn in on Wednesday 12,2021 in an event attended by African leaders.
Museveni ascended to power on 26th January 1986 after the ouster of President Milton Obote and General Tito Okwello Lutwa.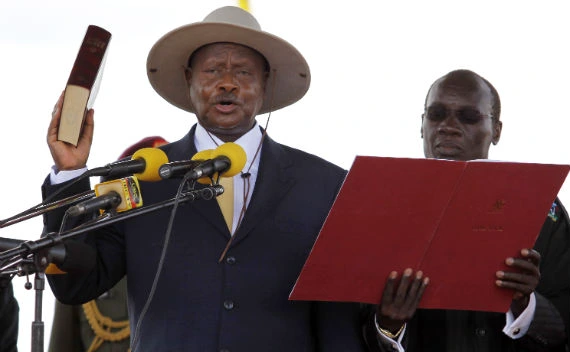 He has been serving as the president for the last 35years in Uganda. He was recently elected among chaos and wars and opposition from Bobi Wine.
During his swearing over 10African leaders were present. Some of the present include; President Uhuru Kenyatta, President Samia Suluhu of Tanzania. President Alpha Conde of Guinea . President Emmerson Mnagagwa of Zimbabwe. President Mohammed Abdullahi Mohammed of Somalia. President Salva Kiir of South Sudan. President of Burundi, DRC and Ghana were also present.
All the best to the new president.
@sambazanews.com
follow @ms_sambaza on Instagram.